The National Philharmonic Orchestra of Russia congratulates Maestro Krzysztof Penderecki with a Grammy Award! The Album, rewarded with one of the most esteemed musical prizes in the world, also features Russian bass Nikolay Didenko, a permanent artistic partner of the NPR. Our best compliments to Nikolay as well!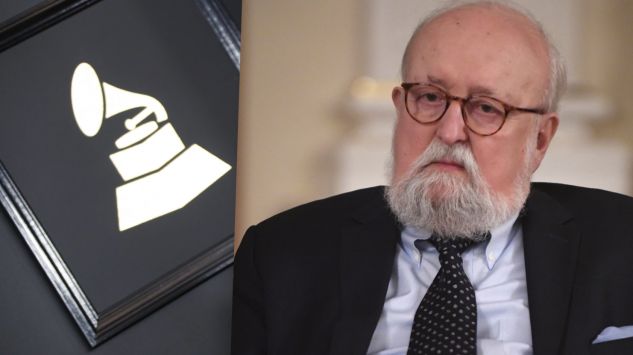 The 59th Annual Grammy Awards Ceremony was held on the 12th of February 2017 at the Staples Center in Los Angeles. The Penderecki Conducts Penderecki, Volume 1 Album won in the Best Choral Performance Nomination.

In this recording one of the patriarchs of modern music, 82-year-old Krzysztof Penderecki conducts the Warsaw Philharmonic Choir and the Warsaw Philharmonic Orchestra, performing his own sacred music. "My art, with its deep Christian roots, aims to restore the human metaphysical space, shattered by 20th-century cataclysms. Restoring the sacred dimension of reality is the only way in which man can be saved", – says the composer.
The Grammy Award Album contains selected vocal-symphonic works on religious themes by the great Polish classic, written in different periods of his life. Among them there are the well-known "Psalms of David" (1958), "Glory to St. Daniel, Prince of Moscow" (1997) and "Hymn to St. Adalbert" (1997), as well as the world premiere of Penderecki's new work for soloists, choir and orchestra – "Dies Illa" ("That Day"), written in 2014 to commemorate the 100th Anniversary of the beginning of World War I.
The recording features Johanna Rusanen (soprano), Agnieszka Rehlis (mezzo), Nikolay Didenko (bass), the Warsaw Philharmonic Orchestra, the Warsaw Philharmonic Choir (choirmaster – Henryk Wojnarowski). Conductor – Krzysztof Penderecki.
The Album was released by Warner Classics in June 2016.
Some tracks of the recording can be heard here